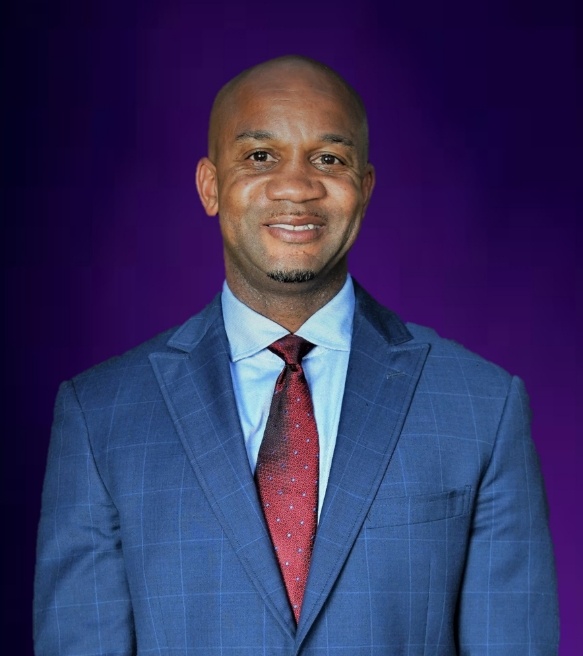 Jameel Wesley Sr. is the pastor of Eighth Street Missionary Baptist Church (ESMBC), located in North Little Rock, Arkansas. Wesley has served as pastor of ESMBC since August of 2006. During his tenure, the church has grown significantly as it strives to be a beacon of light and hope.
Wesley, who has been married to Mrs. LaJarlyn Wesley since July 2, 2005, provides a glimpse into his background by answering a few questions about ESMBC and his ministerial career.What's your original church home and when did you give your life to God?
Wesley: "I grew up in First Baptist Church of Highland Park in Little Rock where Dr. W.W. Walker was my pastor. I gave my life to God at the age of 6."
When did you get your calling to preach?
Wesley: "In May of 2003. At that time, I was a junior in college at Henderson State University. But at first, I ran from the calling. It wasn't until a few years later when I finally matured enough that I accepted the calling."
What was your first official position as a preacher?
Wesley: "While living in Memphis, I met Pastor Tyrone Hunt of Memorial Christian Church. Hunt was a blessing as he became my mentor. Eventually, I served under Hunt at Memorial Christian as the youth pastor from 2004 to 2006."
What exactly did you learn under the tutelage of Pastor Hunt?
Wesley: "I was, in many ways, Pastor Hunt's shadow. He trained me to be a pastor. I sat in on all organizational meetings with him. I find myself doing exactly what Pastor Hunt taught me back then. The most important lesson I learned from him was how to love "difficult" people. I watched him intentionally love people that he knew were doing evil things and talking bad about him behind his back."
You preached your first sermon as pastor of ESMBC in September of 2006. What were those early days of pastoring ESMBC like?
Wesley: "August 10, the church voted me in as its new pastor. August 21 Jameel II, was born. September 3 I'm preaching my first sermon as ESMBC pastor. So I basically had two babies at the same time. The first month and a half I was commuting back-and-forth from Memphis to North Little Rock. That period was a true faith-check for me. I had a new baby and two mortgages. We had not yet sold our home in Memphis. That's what got me back into the insurance business, after I had left that industry previously. I had to supplement our income by creating another stream of income."
The church is growing and currently sits in a building constructed during your pastorship. As a pastor, husband, father of two sons, and community leader -what's the vision God has given you for ESMBC?
Wesley: "Our mission of moving people from the streets to the seats, from the seats to the savior, from the savior to the saints, back to the streets, that mission encompasses outreach, evangelism, and worship. That's what ESMBC is about. We're part of a movement of God using us while we're here on Earth. People want to be a part of something where they feel like they're making a difference. At ESMBC, we focus on how people outside the walls of the church can benefit from our resources."